Hits: 17
We have an easy and fast way to sell your Subaru or any other vehicle model. At Car Wreckers, we understand your urgency, and we are your go-to guys when it comes to Subaru wreckers Perth. We are aware of the struggles you have gone through trying to sell your old car. That's why we have made it quick and easy. Sell any model of Subaru with us. We make instant cash payment upon valuation. No additional fees or waiting period. Efficiency and quality service define us.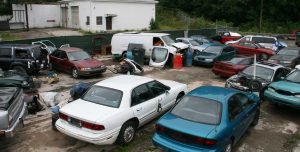 Selling a vehicle can be a daunting task. With so many fake dealers and middlemen ready to take advantage of your urgency or lack of information, selling seems impossible. With professional and dedicated staff, we are able to take the burden off your shoulders. At Car Wreckers Perth, we are connected to thousands of dealers and individuals who need your old car. All you need is to contact us, and we have a deal. Regardless of the condition, make or year of manufacture, we will buy it from you.
We also specialize in Subaru spare parts & Subaru removal. From wheels to car batteries, you will find what you need from us. We stock both old and new Subaru parts across Perth. If you are looking for Subaru spares that will fall within your budget, look no further. We have all types of spare parts, regardless of your Subaru model.
Why come to us?
Your satisfaction is our priority. We understand you as our customer and are always ready to assist. Our terms are cash payment upon valuation. You do not have to wait for payment processing when dealing with us. You will get the highest price since our valuation is done by professionals. We have no hidden charges and transparency is our core value.
If you want a quick cash for Subaru cars sale and are wondering who the best Subaru wreckers Perth are, we are your first-choice car dealer. Call us today @0497 843 353 and enjoy the most efficient sale service in Perth.
Click here for info on Toyota Wreckers Perth, Ford Wreckers Perth, Holden Wreckers Perth, Honda Wreckers Perth, Hyundai Wreckers Perth, Mitsubishi Wreckers Perth, &  Nissan Wreckers Perth.