Hits: 10
Getting spare parts has never been this easy with Honda Wreckers Perth offering high-quality spare parts for a variety of Honda makes and models. Our reputation precedes us due to the services we provide:
Low prices on spare parts – Best Honda wreckers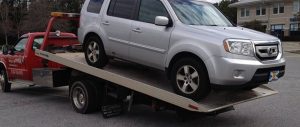 Money is the significant denominator in all transactions, and we give you value for your money. We source our spare parts from vehicles that have their parts in good working condition. We, therefore, guarantee our auto parts, stamping the confidence we have on our product.
Competitive prices on unwanted cars
Further, since we buy unwanted vehicles, we pay you the most reasonable prices you will find in Australia. We are the highest bidder ensuring you walk out with handsome cash in return for your vehicle, regardless of how damaged it is. We believe everything in your Honda is worth something implying you will get top cash for all the working parts.
Professionals
Our car wreckers are well trained in the dismantling process ensuring that all parts remain intact, which in turn guarantees that you get what your car is worth. Besides, with our experience, we can easily tell you the value of the scrap to enable you to make comparisons with other car dismantlers.
Free car removal
If you have grown tired of seeing your Honda sitting in the garage occupying space that you would otherwise use for productive ventures, call us to remove it for you. We offer honda Car Removal services for free enabling you to keep all the profit from the sale. Moreover, you will not wait for days until our schedules match; no, we work 24/7, and the removal services are on the same day you put in a request.
So, is that Honda is giving you a hard time? Either sell your Honda or buy its spare parts from Honda Wreckers Perth. Feel free to call us 0497 843 353 or fill out the enquiry form for more information.
Click here for info on Toyota Wreckers Perth, Ford Wreckers Perth, Holden Wreckers Perth, Hyundai Wreckers Perth, Mitsubishi Wreckers Perth, Nissan Wreckers Perth, &  Subaru Wreckers Perth.