Hits: 15
As Perth's premier car wrecking shop, we at Car Wrecker Perth have made a name for ourselves in stocking recycled spare parts for all Nissan cars regardless of the model. Our extensive experience in dealing with Nissan Wreckers Perth comes in handy in helping you make an informed decision when shopping for auto spare parts for your Nissan.
Use Our Online Search Tool
You don't have to come all the way to our yard to sample the available spare parts; you can do this from the comfort of your home. Our easy-to-use online search tool shows you all Nissan spare parts stocked at our facility plus all the cars that are accepted for dismantling. With the online tool, you can search for spare parts based on the Nissan model they are sourced from and its YOM. We also offer the Nissan removal services in Perth with same day removal on booking with us.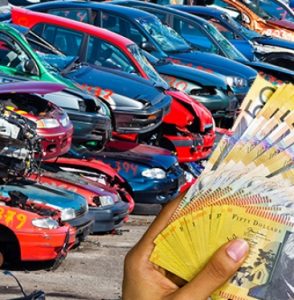 Our Unmatched Range of Auto Parts
We have an unrivaled range of spare parts sourced from the innumerable Nissan cars we dismantle at our facility. Among the Nissan models that we take in for dismantling include but is not limited to:
Nissan Xtrail
Nissan Patrol
Nissan Murano
Nissan Navara
Nissan Frontier
Nissan Armada
Nissan GT-R
Nissan Dualis
Quality and Affordability
We understand that affordability is something that dictates where you shop for your spare parts. You can also sell your Nissan for cash in our car wrecker Perth store. This is why we offer our dismantling services and spare parts at the best prices in the market. But we also don't compromise on quality in our quest of providing affordable products and services and offer you with a warranty on the spare parts. So Car Wreckers Perth is your ideal choice if you're looking for a car wrecking service that is considerate of your economic situation.
So if you're looking for spare parts for your Nissan SUV, FWD, or normal sedan in Perth then Car Wrecker Perth should be your first stop. Call us 0497 843 353 and join the hundreds of people who have entrusted us with wrecking and dismantling their Nissan cars.
Click here for info on Toyota Wreckers Perth, Ford Wreckers Perth, Holden Wreckers Perth, Honda Wreckers Perth, Hyundai Wreckers Perth, Mitsubishi Wreckers Perth, &  Subaru Wreckers Perth.