Hits: 0
So, you have eventually decided to get rid of that scrap vehicle and make some room in your garage. In that event, you don't want to deal with the buyers and the hassles of advertising it. But, still you can sell it as quickly as possible and make significant income out of it. Wondering how would it be possible?  It's quite simple. All you need to do is to contact the team at Car Wrecker Perth. Serving vehicle owners across Huntingdale, we give you the best cash for scrap cars.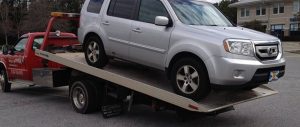 How Can We Help You With Wrecking Your Car?
If you have an old, damaged or unwanted vehicle in your premises, you can fill in our online contact form with all the necessary information about your vehicle. Uploading some of the pictures of your vehicle is highly appreciated.
Our knowledgeable experts will evaluate the details that you have filled in and offer the true value for your car, regardless of its make, model, year, brand and condition. Once you accept our offer, we will fix the time and place convenient to you to pick up the vehicle.
As scheduled earlier, our auto wreckers will come to your place, conduct a visual inspection of your vehicle, make payment and tow away the vehicle for free.
We Take Pride For Being Your Dedicated
Toyota wreckers
Ford wreckers
Nissan wreckers
Holden wreckers
Honda wreckers
Mitsubishi wreckers
Subaru wreckers
Hyundai wreckers
Truck wreckers
Much More
Even if you have made the decision of getting rid of your scrap car, the actual process of car removal is extremely daunting. You need a professional scrap car removal firm that can assist you through every step of the process. What are you waiting for? Call 0497 843 353 and schedule an appointment to dispose of your old car.