Hits: 1
When you have a scrap car cluttering up your garage, it's time to act quickly. Selling your vehicle to a company that offers cash for cars  will help you earn dollars and clear the unwanted vehicle from your place for free.  Here at Car Wreckers Perth, we have been providing cash for scrap cars to our customers in Hamersley and the surrounding communities. We give instant cash offers that can be used to buy a new car or for any other purposes.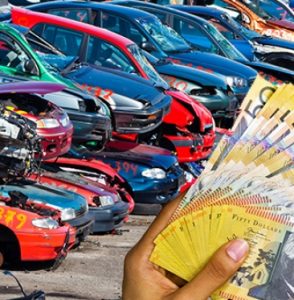 Our Process
We have simplified our car buying process to make it easy and convenient for our customers. Here is how our scrap car removal  process works.
Complete our online form by providing the necessary details such as year, make, model and condition of your vehicle. To make us understand better, you can upload some photos of your vehicle.
Our auto wreckers will review your information and provide an instant cash offer for your junk vehicle. We never obligate you, so you can either accept or ignore our offer.
If you are satisfied with our cash offers, simply let us know when and where to pick up your car.
Upon arrival, we will visually inspect your vehicle, pay you the cash and tow it away for free. This means that you can get rid of your junk vehicle at no cost or hassles to you.
We Take Pride For Being Your Dedicated
Toyota wreckers
Ford wreckers
Nissan wreckers
Holden wreckers
Honda wreckers
Mitsubishi wreckers
Subaru wreckers
Hyundai wreckers
Truck wreckers
Much More
Would you like to get rid of your used car? Fill our online form or call us at 0497 843 353 for a free, no-obligation quote. To date, we have helped many people across Hamersley with selling their junk cars right from the comfort of their home. With the most knowledgeable car wreckers team, we can provide the best customer service too!