Hits: 4
Nothing can last forever and so the automobiles are. When the automobiles get older it turns unworthy to drive on roads. Having an unused car in your garage for a long time is not wiser as it can gather rust. If you have an old or damaged vehicle anywhere in the suburb of East Victoria Park, you can contact Car wreckers Perth. We can assist you with simple and efficient solutions to dispose of your junk car. Our professional team will provide you a fair estimation for your vehicle matching the market condition. Our East Victoria Park wrecking team will pay you the top cash for a car before towing it to a junkyard.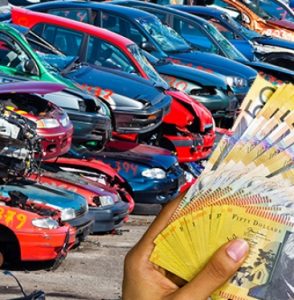 Why Choose us?
Eco-friendly solutions:
Car wreckers should ensure the safe disposal of damaged or old vehicles. The harmful chemicals and other pollutants from the vehicle parts can cause the hazard to the land and air. At Car Wreckers Perth, we employ environmental standards to dispose of the parts like oil pipes, lead batteries, and other such parts.
Reuse or Recycling assistance:
When a junk vehicle reaches the junkyard there are some metallic parts that can pay back to you. The vehicle parts like the coolant oil, gas, batteries and other metallic parts will have remarkable resale value. Our team of experienced professionals will assist you with appropriate solutions to resale or recycle the parts in an eco-friendly way.
We Are Pleased To Be Your Dedicated
Toyota Wreckers
Ford Wreckers
Volkswagen Wreckers
Honda Wreckers
Volvo Wreckers
Nissan Wreckers
Mitsubishi Wreckers
Audi Wreckers
Suzuki Wreckers
Mazda Wreckers
Subaru Wreckers
BMW Wreckers
Truck Wreckers
Disposing of your wrecked vehicle can be a tiring task. Car wreckers Perth can help you to dispose of your junk car with a simple process. We are flexible to offer services at a convenient time. You can just fill in the online forms and get an instant quote or call 0497 843 353 and get the estimate over the phone.