Hits: 0
Car Wreckers Perth is a one-stop utility for anybody trying to wreck their vehicle in return for cash. Serving the clients across Attadale, we accept a wide range of vehicles irrespective of its makes, models and years. We take your damaged or wrecked vehicle and reuse or recycle them. Our standard is high with regard to keeping the carbon imprint down when we wreck and discard a vehicle. With our eco-friendly procedure, we resale or recycle the potential reusable parts in the junk car.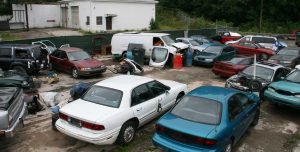 Our Car Wrecking Process:
We have simplified our car buying process to make it easy and convenient for our customers. Here is how our scrap car removal process works.
Fill in our online form with all the necessary insights concerning your vehicle.
Share a recent photograph of your vehicle, if conceivable.
Submit the form and get the best estimate for your vehicle.
Acknowledge the offer and let us organize the pickup time and spot.
Our Car wreckers will reach your place and assess your vehicle.
The payment will be made and your vehicle will be towed away.
We will offer the cash for cars in reference to the present market esteem. So, we can guarantee that you get the best esteem. Ensure that you give exact data about your vehicle with the goal that we can give the exact gauge.
We Take Pride For Being Your Dedicated
Ford wreckers
Toyota wreckers
Nissan wreckers
Holden wreckers
Honda wreckers
Mitsubishi wreckers
Subaru wreckers
Hyundai wreckers
Truck wreckers
Much More
Discarding your wrecked vehicle can be a tiring task. Car wreckers Perth can assist you with disposing of your junk vehicle with a simple procedure. We are flexible to offer service at a convenient time. You can simply fill in the online form and get an instant quote or call us at 0497 843 353 and get the estimation.