Hits: 1
Do you have a junk car which is unused for a long time in your garage? It is wiser to wreck it to the junkyard at the earliest. Having it idle for a long time can gather rust and turn hazardous to the surrounding as it gathers rust. Car Wreckers Perth will offer efficient wrecking services to the customers in Armadale and surrounding suburbs. You can simply fill in the online forms to get an instant quote from our team. After the due process, our Armadale wrecking team will tow your car to the junkyard.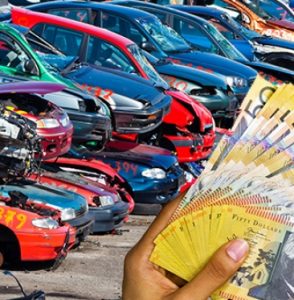 Every junk car will have a few potential reusable parts. The manufacturing industries are converting the scrap materials into reusable products by recycling them.  These industries should incorporate safety standards while recycling it. The parts such as oil tubes, batteries are to dispose of with most attention as it can affect the land and air of the surrounding. The team of trained professionals should be employed to perform this in accordance with the environmental standards. Car Wreckers Perth can provide necessary assistance to you in choosing the right parts for reuse and recycling purpose.
The parts that are usually recycled or resold are
Car seats
Window wipers
Batteries
Part of the exhaust system
Mirrors
Tyres
Engine 
We Are Pleased To Be Your Dedicated
Toyota Wreckers
Ford Wreckers
Volkswagen Wreckers
Honda Wreckers
Volvo Wreckers
Nissan Wreckers
Mitsubishi Wreckers
Audi Wreckers
Suzuki Wreckers
Mazda Wreckers
Subaru Wreckers
BMW Wreckers
Truck Wreckers
Car wrecker Perth will be the best choice for the wrecking service in Armadale. Our team of professionals will arrive at your premise to provide you with a fair estimation for your junk car after inspection. You can call us at 0497 843 353 and get to know the process involved in disposing of your junk vehicle.