Hits: 0
Have you been looking for a way to get rid of your old car? Most people hang on to their old car to avoid taking out a loan on a new vehicle. But, there comes a situation when a vehicle can't be driven or sold. It just becomes a junk vehicle, occupying a lot of space in your garage or yard. But, do you know that you can make cash for cars? Yes, Car Wrecker Perth will pay you cash for scrap cars in Alexander Heights. Regardless of its condition, year, make and model, we can pay tempting cash for your old car.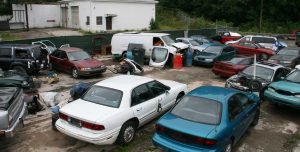 What Does The Process Involve?
To make selling a junk car easier, we have simplified the process for our customers.
Complete our online form and provide details about your vehicle pertaining to its year, make model and condition.
We will evaluate the details provided and give you cash offer based on the market value.
If you accept our offer, let us know when and where to pick up your car.
During pickup of your car, our car removal specialists conduct a brief inspection and handover the cash to you.
When you sell your junk vehicle to our auto wreckers, you would probably get a good deal of cash for your car. The money we offer will vary based on several factors, but you can be rest assured that you will earn more than what you expect for your car.
We Take Pride For Being Your Dedicated
Toyota wreckers
Ford wreckers
Nissan wreckers
Holden wreckers
Honda wreckers
Mitsubishi wreckers
Subaru wreckers
Hyundai wreckers
Truck wreckers
Much More
With a streamlined process and no hidden fees, you can easily get rid of your old car for free. What are you waiting for? Either fill in our online form or call 0497 843 353 and get the estimate over the phone.