Hits: 0
Many people find it a challenge when looking for quick scrap Car Removals services. For instance, you may be looking for a service that removes your scrap car the same day you contact them. Unfortunately, the ones you have called can't schedule you until several days later. What you need to do is look for Car Wrecker Perth. Read on to know how to get fast and free scrap car removal Perth.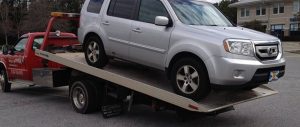 Get a Quick and Free Car Removal Perth
At Car Wrecker Perth, we don't look for specific car conditions for us to provide you with free car removals. For example, the body can be rusted and the engine dead and we'll still come to your place today, buy it and remove it.
We're the best Car Wreckers service in Perth that offers high cash payouts for vehicles in all conditions. In addition, our team members offer you outstanding services with no hassles. Our aim is to create the best ways to have your car removed.
Selling Your Car to Car Wrecker Perth
By choosing us, what you'll look forward to is the best value for your car. We know when you want your car removed, you don't want to wait. We provide you with instant cash and remove your vehicle. All you need to do is give us a call and get the best quote for your car. If you agree with our quote, you should take it, and we'll schedule the free removal.
You heard that right. We're the quickest service that provides car owners with fast car removal Perth. Just tell us how fast you want the car removed, and we'll arrive at your place and remove it.
Get a Quote
We have over 15 functional removal vehicles which can carry, transport or carry your scrap vehicles way from your home or business premises. Our experienced and friendly drivers provide you with the best Car Removals service in Perth. You'll have peace of mind and smile on your face as we carry out this important task. Call us today and we'll come to your place and provide you with instant cash for scrap car.