Hits: 4
Damage or used car wreckers have been the real business for many decades. When you come to a point where you opt for professional car wreckers services, you have no option but to let go of your scrap or old car. Therefore, when you made up your mind to look for car wreckers, you will need to ask them the following questions before getting into the deal.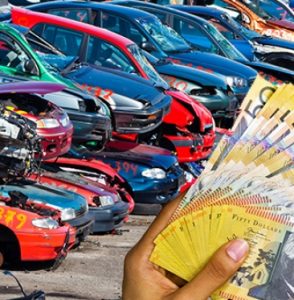 Are You Registered, Certified, And Licensed?
Most of the car wreckers cannot legitimately run the business without the necessary certification like MCTL. If they can verify that they are certified, then you will be sure of getting a legally binding transaction.
How Long Have You Been in the Industry?
The duration taken in the industry reflects some things. It will show you years of experience and how much of an expert they claim. You will get to gauge how they value their long-term customer relationship and how they properly do their operations.
How Big and Equipped Is Your Yard and Facility?
This question helps you know if they are in apposition to accommodate vehicles of all kinds and sizes. You will also get an idea if their processes are Eco-friendly.
How Much Expense Will I Incur For Your Services?
It's hard to find car wreckers who provide free car removal services. But if they offer, chances are you will pay for service fees, travel cost, etc. inquire everything they will include in your final billing and if some services are free, expect them not to charge you after paying the initial amount stated.
How Long Will The Whole Process Take?
Shorter time shows a sense of commitment to their work. If they'll take time to complete the process, it means such car wreckers lack enough workforce, equipment and transportation to quickly and efficiently do everything. If they value you as their client, they will do everything possible to complete car removal in a short time.
What Do I Need To Prepare For The Actual Car Removal And Wrecking Services?
Professional car wreckers don't require title or registration for car removal and wrecking services. If they're concerned, law-abiding and legitimate car Removal Company, they always ensure the cars they buy are genuine. Perhaps they ask for proof that the vehicle you're selling them is indeed yours.
What Do You Do With All The Cars You Dismantle?
This type of question helps you know if you're actually talking to the person who is an expert in the industry. If the response you get pertains saving the environment, you're on the right track since the primary goal of every car wrecker is to recycle car parts.
Do You Have Other Branches So You Could Service Many Areas?
Having several branches shows they already have an established and extensive business network. Therefore, it's assurance that they'll care for your need at any cost. Opening other branches also mean more people have chosen and trusted their services.
How Much Is The Maximum Amount I Can Get For My Car?
It's equally important to research the current value of your car before asking this question. Doing so gives you a glimpse to know if they are the type of car wreckers who are ripping off valuable customers.
Will I Sell My Car At A Higher Value If I Bring The Vehicle To You?
There are car removal companies that provide this option for their clients. They prefer this alternative because they would save on travel cost and time when you take the car to them. Taking the vehicle by yourself is advantageous as you can get the highest offer.